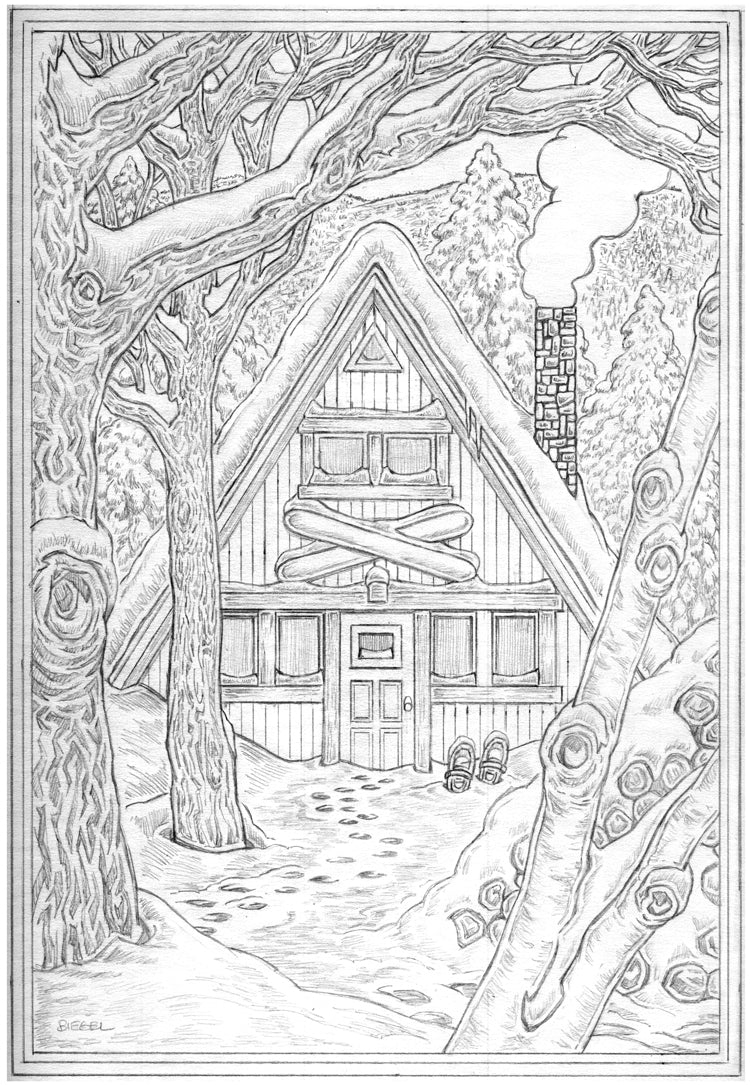 Winter A-FRAME Comprehensive Pencil Sketch
There's something about my pencil sketches I enjoy in a different way than the final inked illustrations. Probably because I have so many completed original pieces safe within my flat files while pencil sketches themselves exist in real time for only a short while. This graphite rendering will be the guide to where my inks are placed. Then the drawing will become something else entirely as it becomes part of the catalog.
Don't forget www.HousePortraitArt.com ... a unique way of owning one of my original pieces. They make terrific gifts!!!